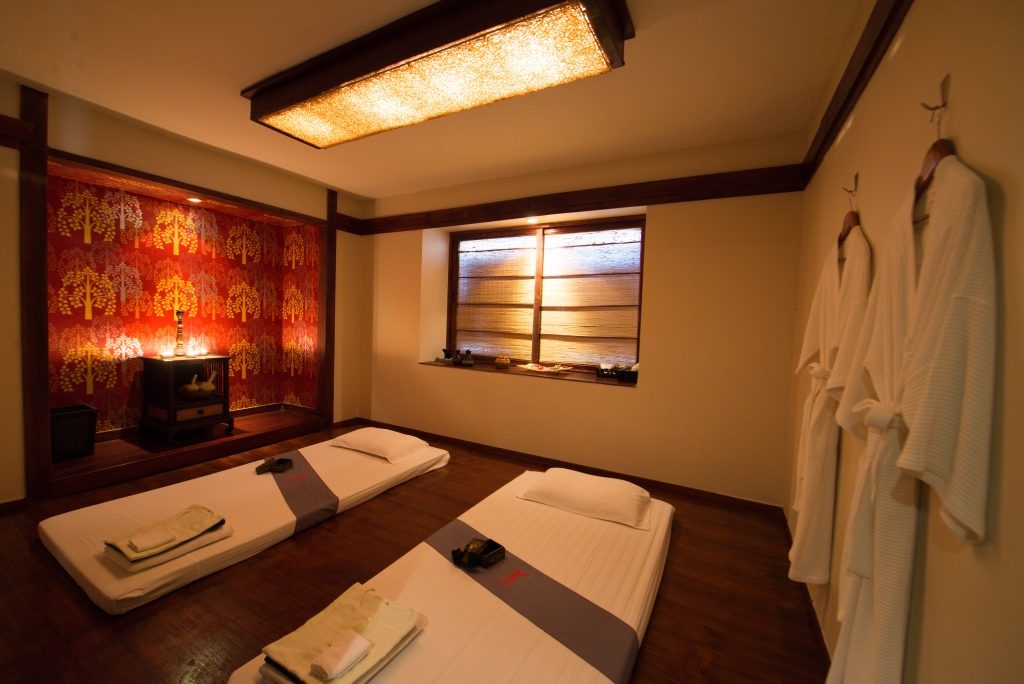 If you are looking for the best traditional Thai massage Chiang Mai has available, look no further than Peak Spa & Beauty Salon where you can enjoy a therapeutic Thai massage, or choose from one of our other styles of massage or spa packages. We are conveniently located on Chang Klan road, not far from the famous Night Bazaar, and we can collect you from your hotel, condo, or house, and drop you off again after your Thai massage, conditions apply, click here for more details. You can also enjoy our Early Bird Discount and receive 500 Baht off one of our spa packages, and you can click here for more details. If you would like to book a real Thai massage, call us today on Tel: 053 818 869.
Enjoy Your Chiang Mai Thai Massage Therapy Treatment with Peak Spa
We aim to give our customers an authentic Thai massage in a relaxing and welcoming environment where you will be made to feel at home and ready to get rid of all your stress and worries. You can find our Chiang Mai massage prices by clicking here, where you will also be able to see a variety of different types of massages, and spa treatments and packages. Whether you want the full-on traditional Thai approach, or you are looking for something a little more delicate, we can cater to your wants and needs and give you an excellent massage that will have you feeling relaxed. We can cater to walk ins but to get the best price guaranteed, book through our website which you can do easily by clicking here. When it comes to a relaxing Thai massage, Chiang Mai has nowhere better than Peak Spa & Beauty Salon and their beautiful facilities are conveniently located so you can go out and explore after you have finished your massage.
The Best Traditional Thai massage from Our Chiang Mai Massage Experts
When you come to Peak Spa & Beauty Salon and book the best Thai massage Chiang Mai has to offer, you will receive an expert Thai massage by one of our trained masseuses who will give you a Chiang Mai traditional massage that you will never forget. A traditional Thai massage is an excellent treatment for many ailments, from tired limbs and muscles to sore joints, or just a treat to pamper yourself and enjoy your visit to Chiang Mai. Whether you choose a full body oil massage or a foot massage, when you are done, you will be relaxed and content, ready to explore the many cultural offerings that Chiang Mai has to choose from and experience the hospitality and diverseness of the Lanna culture.
Contact Us Today for The Best Massage Chiang Mai Has Available
Peak Spa & Beauty Salon likes to ensure that all our guests have an enjoyable and memorable visit when they visit us, and if you have any questions about any of our Thai massage treatments, you can use our online contact form, or email us at contact@peak-spa.com, and we will answer your query as quickly as possible. Alternatively, why not give us a call directly on Tel: 053 818 869 and we will be happy to answer any questions that you may have. To keep up to date with all the latest promotions and special offers at Peak Spa & Beauty Salon, follow us on Facebook. Whether you are a tourist or a local, Peak Spa & Beauty Salon offers some of the best massages in Chiang Mai and is one thing that you will undoubtedly remember when you visit us.