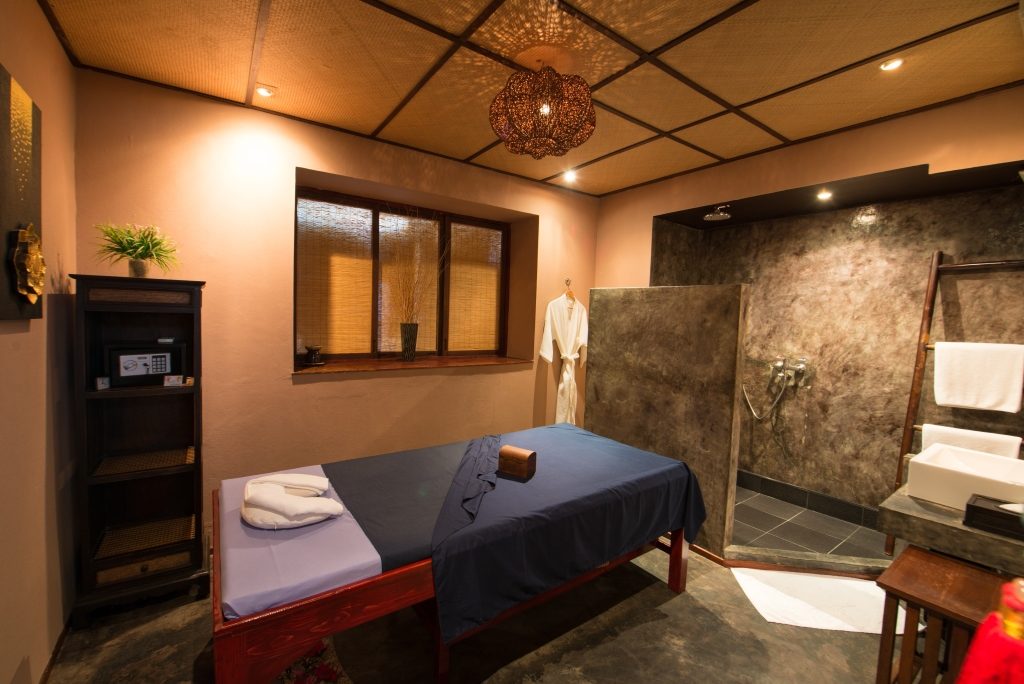 Welcome to Peak Spa & Beauty Salon, a must go to destination in Chiang Mai to experience an authentic Thai oil massage performed by experienced and qualified masseuses. There are many places to get a massage in Chiang Mai, and when it comes to selecting a quality oil massage, Chiang Mai no better than the beautiful facilities located on Chang Klan road, just a 5-minute walk from the famous Night Bazaar area of town. No matter if you are a local, an expat, or a tourist enjoying your holiday, for a Chiang Mai oil massage that you are sure to remember, book your appointment today. You can book online, or call us on Tel: 053 818 869, and we also have a pickup and drop off service, and you can find out more details of this on our Free Transportation page.
Choose from Deep Tissue, Herbal Hot Compress and Aromatherapy Oil Massage In Chiang Mai
At Peak Spa & Beauty Salon we offer a variety of different oil massages that you can choose from, depending on the experience for which you are looking. You may wish to choose a deep tissue oil massage, herbal hot compress massage, or an aromatherapy oil massage, and you can also compliment this with some of our other Treatments or even book in a full spa. Book online and you can also benefit from our Early Bird promotion and receive a 500 Baht discount on any package that starts before 1 PM. Once you have chosen your preference of oil massage, you can relax in the beautiful surroundings and let your masseuse massage all your worries away, leaving you feeling relaxed and content. For the best oil massage Chiang Mai has to offer locals, expats, and tourists alike, Peak Spa & Beauty Salon will give you an oil massage that you will remember.
A Chiang Mai Thai Oil Body Massage to Revitalise the Soul and Wellbeing
For an authentic Thai oil massage, Chiang Mai locals and tourists love the oil massages and other treatments on offer at Peak Spa & Beauty Salon. Conveniently located next door to the Shangri La Hotel, finding us is easy as you can see on Google Maps, or you can use our free transportation service. You will receive a warm welcome from the moment you arrive, and your masseuse or therapist will use their expertise to make you relax and ensure that you enjoy your Chiang Mai oil massage. If you are looking for the best oil massage, Chiang Mai, Thailand has to offer, you will not be disappointed when you choose Peak Spa & Beauty Salon, and for the best price guaranteed, book online or over the telephone today.
Contact Peak Spa & Beauty Salon Today and Book Your Authentic Chiang Mai Thai Oil Massage
Making an appointment at Peak Spa & Beauty Salon is simple, and you can make a booking online easily. Alternatively, if you have any questions at all about our oil massages or any other services or treatments, you can use our online contact form, or send us an email at contact@peak-spa.com, and we will do our best to reply as quickly as possible. You can also call us directly on Tel: 053 818 869, and to keep informed on all our latest special offers and promotions, follow us on Facebook. If you are looking for a Chiang Mai Thai Oil Massage experience that you will remember for a long time to come, come and visit Peak Spa & Beauty Salon today and let us take you to a world of relaxation that will feel like bliss.