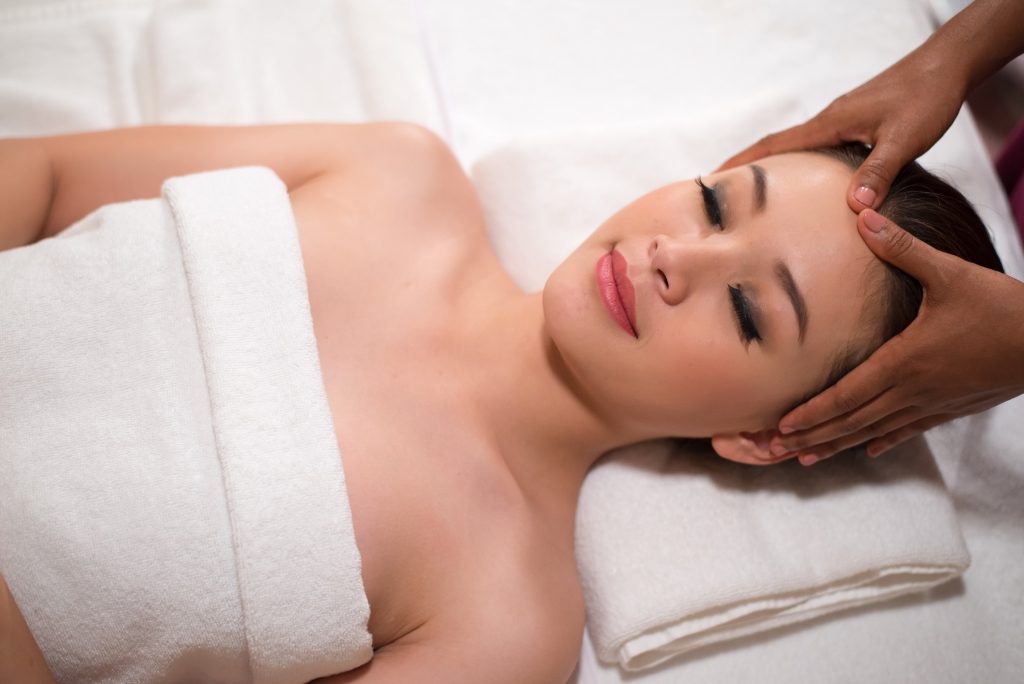 Facial Treatments

Get a facial treatment for woman or a man is not just about beauty. it is always important to pamper your skin, Your skin reflects our health, It breathes and helps your body to eliminates toxins.

Give a boost to your health face skin and pamper yourself with a relaxing facial treatment.
Each facial aims to remove impurities from your skin with cleansing, exfoliation, toning, drainage massage, moisturizing and leave your face looking clearer and healthier.
Our day spa offers 2 facials; the Thai herbal facial treatment and the Deep cleansing treatment.

Thai Herbal Facial Treatment
The Thai herbal facial is probably the best facial treatment to experience in Thailand.
At Peak Spa, we give preference to fresh and natural products without preservatives.
The Thai herbal facial is a blend of dried herbs in combination with a fresh cucumber mask. It is perfectly suitable for both oily and dry skin.
This 5 steps Thai herbal facial treatment includes natural ingredients used since ancient times like Thanaka, honey, turmeric, mangosteen peel and many others herbs well known for moisturizing, nourishing, anti-inflammatory or antioxidant properties.
The Thai herbal facial treatment takes 1 hour and cost only 900 Baht.


Deep cleansing facial Treatment
Deep cleansing treatment attaches greater importance to exfoliation and removal of impurities from the skin. As the deep cleansing facial treatment is not 100% natural, we are using high standard facial product like the Biodrogra Brand to reduce the risk of allergy or irritation.
After cleansing and toning, your skin will be gently scrubbed, a clay mask will be applied to detoxify your skin then drainage massage and moisturizing will soften wrinkles while adding vital nutrients to your skin. The deep cleansing will leave your skin revitalized and your body completely relaxed.

The deep cleansing facial treatment takes 1 hour and cost at Peak Spa only 1200 Baht